Remembering Mandela through Action
YHR Denmark remembers the legacy of Nelson Mandela through two events designed to inspire others through art.
On July 18 every year, the world celebrates International Nelson Mandela Day. The United Nations established the day for all to take action and inspire change. Mandela Day is not meant as a public holiday, but as a day to honor the legacy of Nelson Mandela, South Africa's former President, and his values through volunteering and community service.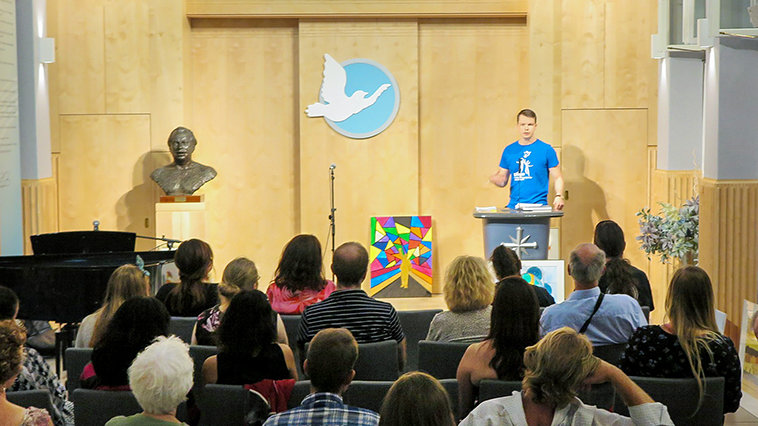 This year, our Youth for Human Rights chapters around the globe held events to honor Mandela and what he represents to the world. This included Youth for Human Rights Denmark, who held two events to mark the day. First they placed a tent on Gammeltorv Square, reaching public from all walks of life with the What Are Human Rights? booklets and getting them to contribute to a mosaic painting of Nelson Mandela.
This was followed by an Art Night at the Church of Scientology Copenhagen, where the message was uplifting resilience through art. The recitation of the Invictus poem communicated that resilient spirit for the audience as no other poem can. The poem, written by William Ernest Henley, was famously recited by Mandela to himself and fellow inmates while at Robben Island. Its closing lines state, "I am the master of my fate, I am the captain of my soul." Next was an introduction to the YHRI campaign followed by a presentation of the mosaic painting of Mandela and performances by artists of all types including musicians performing their own songs, a photographer and a guitar player.