NEWS
‣
MAKING HUMAN RIGHTS A GLOBAL REALITY
240,000 AT-RISK YOUTH "FLIP THE SCRIPT" AND LEARN TO CHAMPION THEIR HUMAN RIGHTS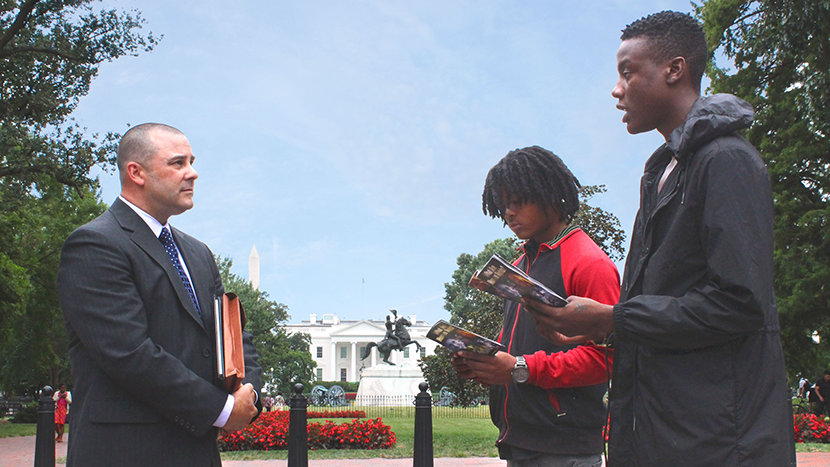 When National Alliance of Faith and Justice President Addie Richburg gets her hands on Youth for Human Rights, a transformative partnership is born.
The difference between 50 years ago when I was a child and today is that you knew what type of circumstance you were facing," says Addie Richburg, President of the National Alliance of Faith and Justice. "If you were an African-American you knew that you had to drink at a different water fountain…. Today the actions are implicit."
Those "implicit" actions are the architects of a grim modern reality—one in which double the number of African-Americans drop out of high school compared to Caucasians, and African-Americans are incarcerated at six times the rate of their Caucasian counterparts.
That's why Richburg started a national dropout prevention program called "Pen or Pencil," short for "Penitentiary or Pencil" (POP)—to steer at-risk youth into a life of learning and accomplishment where crime and incarceration would otherwise be their fate.
Soon after, when Richburg discovered Youth for Human Rights (YHR), she "fell in love" with the PSAs, and immediately incorporated them into the POP program in classrooms in Washington, DC and Maryland.
Youth for Human Rights "shed[s] light on real world situations that many of the people in my community face daily," said one POP instructor. "[It] shows us all how to navigate through society."
Another reported, "Students love the PSAs."
Soon, Richburg's favorite PSA, "The Right to Responsibility," had inspired the now-legendary "Let Me Read You Your Rights" project outside the classroom, designed to rebuild trust in the historically strained relationship between African-American youth and police.
The project has young African-American boys and girls "flipping the script," taking to the streets to stop police officers (who would normally be reading the youth their rights after an arrest) to read them the US Bill of Rights and 30 human rights.
"They get a kick out of the young people having the audacity to do this," says Richburg. The youth, of course, gain from it too, preserving a lasting memory of their first encounter with law enforcement as one marked by dignity and mutual respect.
The YHR-POP partnership was such a success it has now expanded to classrooms in 18 states, educating more than 240,000 at-risk youth in the rights no one can take from them for the rest of their lives—especially now that they know better.
---
TAKING ACTION
Want your country on the Youth for Human Rights map?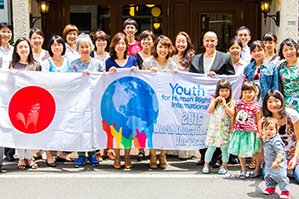 Every year, Youth for Human Rights International (YHRI) travels the globe on its celebrated Educational World Tour to bring word of the Universal Declaration of Human Rights to roughly a dozen different countries. Along the way, the YHRI team holds summits, meets with dignitaries, collaborates with human rights leaders and inspires and empowers youth to become advocates for tolerance and peace.
While this past year—the 13th World Tour—saw an eventful chain of visits to Austria, Brazil, Colombia, Guatemala, India, Japan, Mexico, South Africa, Taiwan, Province of China and Trinidad and Tobago, who knows what next year will bring?
YHRI World Tours launch every March. If you want to put your country on the Youth for Human Rights map by hosting next year's World Tour, speak up! Tell us your vision and your plans. We would love to hear from you.
---
JOIN THE MOVEMENT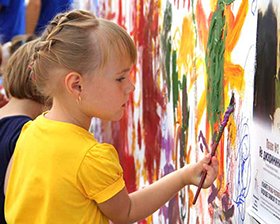 Become a member of United for Human Rights and join the international human rights movement. UHR assists individuals, educators, organizations and governmental bodies in all parts of the world to raise awareness of the Universal Declaration of Human Rights.