NEWS
‣
MAKING HUMAN RIGHTS A GLOBAL REALITY
NIGERIAN HUMAN RIGHTS ACTIVIST MAKES HIS OWN PASSION THE PASSION OF MANY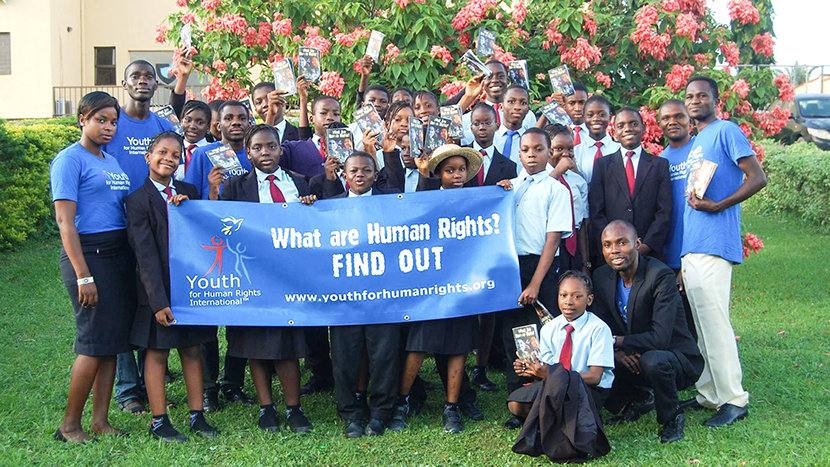 Through creative out-of-doors lessons and classroom sessions, Duke Ifeaka's human rights movement in Nigeria is sweeping up everyone in his campaign for peace.
Postgraduate student Duke Ifeaka Amaliechi, of Obafemi Awolowo University, stumbled upon the Youth for Human Rights (YHR) website while doing research on how to address human rights abuses in his country.
His country, Nigeria, is a country fighting an infamous record for human rights abuses with a struggle against the insurgent group Boko Haran and 2.5 million internally displaced people, just as a start.
"Many of the conflicts I see in Nigeria would be avoidable if people really understood human rights," says Duke.
He ordered YHR materials and began airing The Story of Human Rights video in busy public places like shopping malls, eateries and around his university campus. No outlet was off limits—Duke went wherever people went. He even got the video playing on a self-service vending machine, in night clubs and at swimming pools.
"Even the lifeguard in charge of the swimming pool told me to send some booklets to him." They initiated Swimming for Peace and Human Rights events—putting human rights educational materials around the pool and advertising the purpose and a slashed price on these days. "The turnout was impressive and I educated many people about human rights."
With schools as his next target, Duke appealed to university peers to join the movement. He quickly built a team of 23 and "trained the trainers,"—teaching each the full YHR curriculum so they could in turn teach school classes.
Already they have implemented the human rights curriculum in schools of the Lagos State and Osun State of Nigeria, while continuing to air YHR films at locations as far off as Enugu State. Still more schools have requested and are awaiting their turn to receive the program.
Duke's ultimate goal is to make each school a "human rights friendly school" and one where a "culture of peace" is an everyday reality.
The team is now returning to all participating schools and founding self-sustaining human rights clubs that will forward the work they've started and bring the same education to the next generation. As demand for the program continues to grow, the team is branching into sub-teams to spread this successful pattern across Nigeria.
"My vision for human rights promotion in Nigeria transcends the classroom, malls, parks and other places I have been able to take this advocacy to. Because it is not enough to talk about human rights, one must believe it and go ahead to work at it," Duke concludes.
---
TAKING ACTION
Your Story Could Be Featured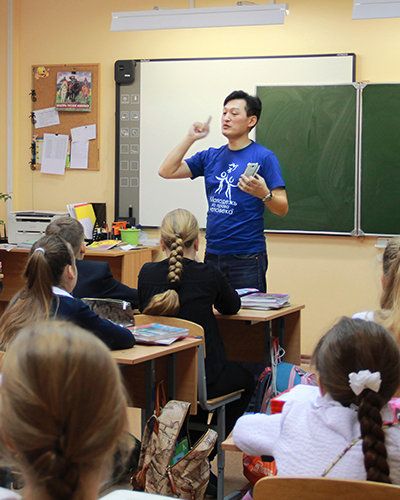 Do you enjoy reading stories of human rights progress around the world? Have you ever wondered if your own story could be told?
United for Human Rights is a global network of teachers, professors, lawyers, activists, parents, youth and volunteers all tied together by their common purpose to make human rights a reality. As you are reading this, you are already part of the team.
If you have successfully used the United for Human Rights or Youth for Human Rights materials or curriculum and would like to share your challenges and successes with others, we'd like to hear from you for the possibility of being featured in a future newsletter.
Please send your story. We will interview you by phone or email as needed and then write your story.
We are waiting to hear from you!
---
We need your help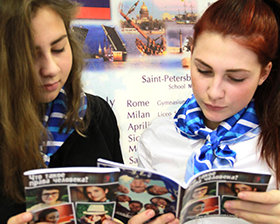 Join the international human rights movement by becoming a member of United for Human Rights. UHR assists individuals, educators, organizations and governmental bodies in all parts of the world to raise awareness of the Universal Declaration of Human Rights.