NEWS
‣
MAKING HUMAN RIGHTS A GLOBAL REALITY
SAVING PAKISTAN'S BEST AND BRIGHTEST FROM EXTREMISM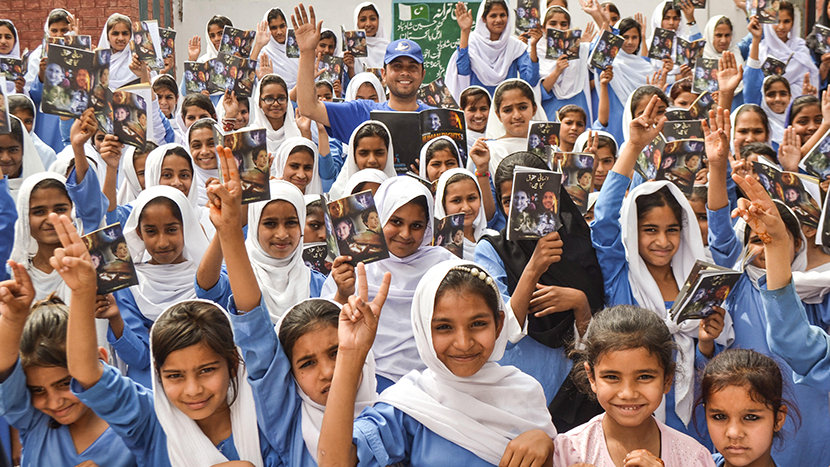 How one man is reaching thousands of Pakistani youth with human rights education before extremist groups can recruit them—creating what he calls "soldiers of peace."
Extremists will come to the schools, talk to the children and recruit them. They want the children that are bright and smart," says Ihsan Hanjra, speaking of militant groups once believed to prey primarily on the poor and uneducated. But a recent study of one such group found most recruits were well educated, joined at the age of 17 and died at about 21.
Mr. Hanjra, an attorney of the High Court of Pakistan, is determined to change their fates. Active in human rights for years, it wasn't until he first heard the name "Youth for Human Rights" in 2014 that he recognized his calling; he immediately ordered the materials and set out to teach the youth before the militant groups taught them something else.
But he had to be discrete. "It is not easy to share the message that 'Every human is born free'—it's like playing with fire in Pakistan," he says. He approached the authorities of the Gujranwala district and got permission for a first "Human Rights Awareness Meeting." With one training session leading to approval for another, he was soon delivering to hundreds of public school students at a time.
Mr. Hanjra teaches the program straight from the teacher's guide, but what he does afterward is unique. He selects four students—the brightest 5th, 6th, 7th and 8th graders—and trains them on the curriculum. They then deliver to neighboring schools for the next four years. In this way, he exponentially accelerates his reach and is getting the best and brightest before extremists do.
"It is not easy to share the message that 'Every human is born free'—it's like playing with fire in Pakistan."
"We are actually harming our children if we don't teach them peace and human rights because someone else will teach them extremism and they will become soldiers of extremism. I want them to be soldiers of peace," he says.
He reports having trained 400 teachers and 2,000 of the brightest youth, and collectively having educated some 20,000 students in human rights so far in the Punjab region.
---
FACTS
EXTREMISM IN PAKISTAN
In this issue, you saw YHR saving youth from extremism. Here is the challenge and the promise.
NEARLY
50%
of suicide bombers in Pakistan are 16 years old or younger.
500
CITIES
in Pakistan had at least one terrorist incident in one year, and 180 cities had two or more incidents.
61,497
FATALITIES
from terrorist violence in Pakistan from 2003 to 2016.
87%
OF MUSLIM
Pakistanis say suicide is never justified in order to defend Islam from its enemies.
87%
OF MEN & WOMEN
in Pakistan say it is equally important for boys and girls to be educated.
---
We need your help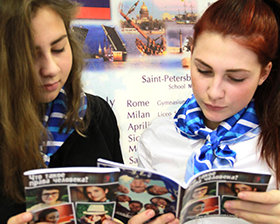 Join the international human rights movement by becoming a member of United for Human Rights. UHR assists individuals, educators, organizations and governmental bodies in all parts of the world to raise awareness of the Universal Declaration of Human Rights.