NEWS
‣
MAKING HUMAN RIGHTS A GLOBAL REALITY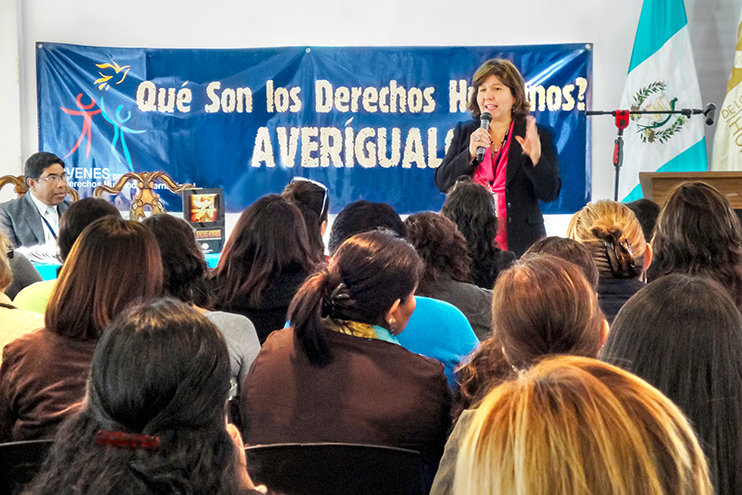 Cynthia Maria Guerra observed that her country of Guatemala was a nation of violence. She decided to team up with Youth for Human Rights and reverse the tide.
read more >>
---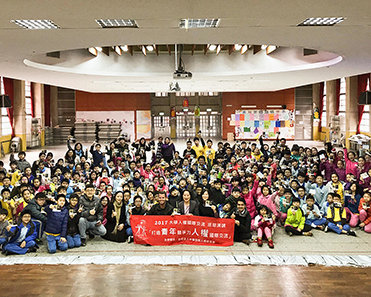 A two-week Human Rights Education Tour travels to six cities in Taiwan to launch the 70th Anniversary of the Universal Declaration of Human Rights with enlightenment delivered through music and art—and inspiring thousands.
read more >>
---
Over 170 events took place in 40 nations to launch the 70th anniversary year of the Universal Declaration of Human Rights.
read more >>
---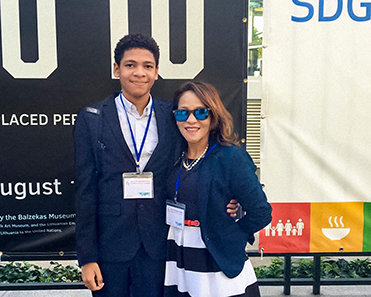 Mother and son human rights advocates and educators adopt YHRI campaign.
read more >>
---
FACTS
UDHR by the numbers
For the 70th Anniversary of UDHR, let's look at the stats.
18
MEMBERS
of political, cultural and religious backgrounds comprised the commission to create the UDHR
70
YEARS
with the UDHR as the guiding document for defining, protecting and maintaining human rights
500+
LANGUAGES
into which the UDHR has been translated, making it the most translated document on Earth
193
MEMBER NATIONS
uphold the UDHR as the United Nations platform for world peace
48
NATIONS
signed the original declaration to ratify it in 1948
---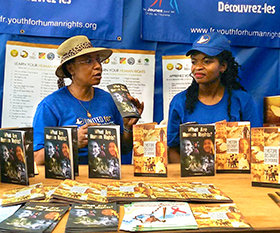 RESTORE HUMAN RIGHTS
Join the international human rights movement by becoming a member of United for Human Rights. UHR assists individuals, educators, organizations and governmental bodies in all parts of the world to raise awareness of the Universal Declaration of Human Rights.
DOWNLOAD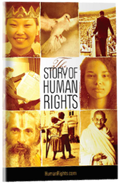 The Story of Human Rights booklet
A basic introduction to human rights, this booklet outlines their development through history, up to the present day. It also introduces the world's most important human rights documents and includes the full text of the Universal Declaration of Human Rights.