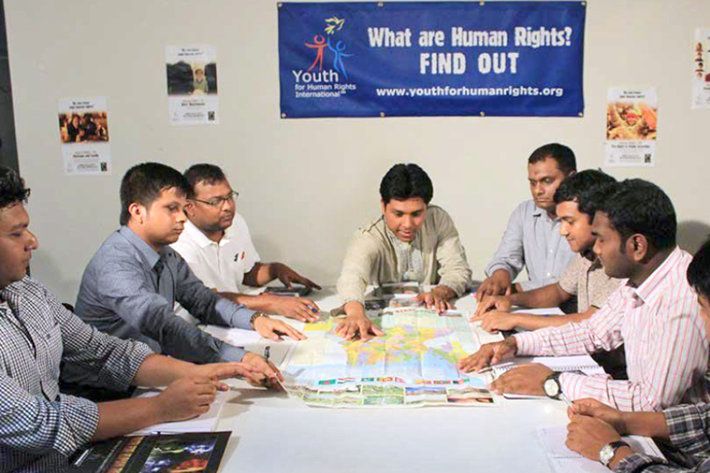 In Bangladesh, a country the size of the state of Idaho, nearly 83 percent of the population lives on less than $2 a day. The world's second-largest exporter of clothing, Bangladesh pays garment workers as little as $68 a month for 10-hour days under sweatshop conditions. Some 85 percent of these workers are women—who are left with the choice of putting up with deplorable conditions or no job.
read more >>
---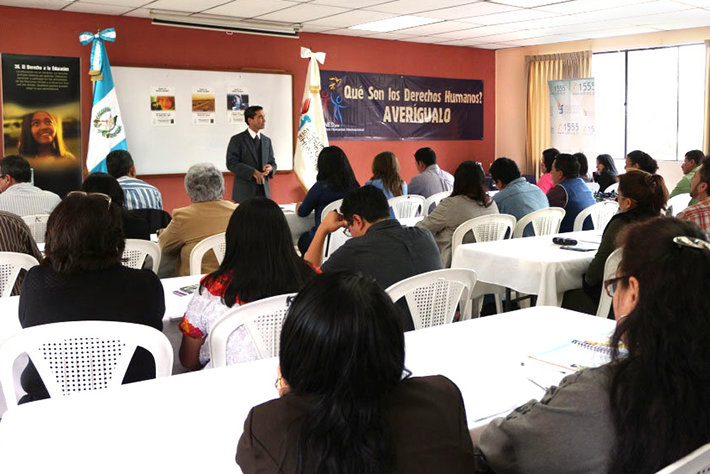 Over 200,000 Guatemalans died in the 1960-1996 civil war. According to the UN-sponsored Historical Clarification Commission, 83 percent of those killed were indigenous Mayans, and 93 percent of these gross human rights violations were perpetrated by the military.
To help the country recover from this nightmare, the Guatemala Congress charged the Human Rights Attorney General with the task of defending the rights established in the Constitution of the Republic and in the Universal Declaration of Human Rights.
read more >>
---
HUMAN RIGHTS EDUCATION
What Officials Say
"I want to commend you all for your dedication to improving the lives of people all over the world."
read more >>
---
MAKING HUMAN RIGHTS EDUCATION AVAILABLE FOR ALL
United for Human Rights makes its human rights educational materials available free of charge to students and educators and available to all through various mediums. In the last year alone: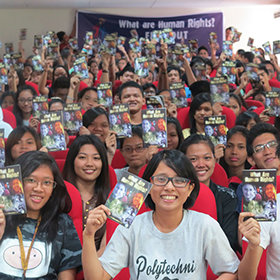 Online
More than 4.4 million people have visited
humanrights.com
and
youthforhumanrights.org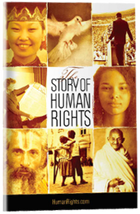 Booklets & Curricula
Over 24,000 people ordered materials to teach human rights.

Television
77 million people watched the human rights ads on the Universal Declaration of Human Rights.
---
DATES
HUMAN RIGHTS DAY 2015
Human Rights Day is observed each December 10 to commemorate adoption of the Universal Declaration of Human Rights (UDHR) by the United Nations General Assembly on December 10, 1948.
United for Human Rights and Youth for Human Rights chapters hold petition drives, human rights walks and other events and activities to promote and activate support for the UDHR. To find a chapter near you or for help in organizing an event, contact us at activities@youthforhumanrights.org and let us know how we can assist you.
---
Human Rights, What Are We Fighting For? The Stats
Youth are our future. To stop human rights abuses before they start, we must first reach out to youth and educate them.
Child Soldiers: More than 300,000 children under the age of 18 are exploited as child soldiers in armed conflicts worldwide.

Children: In the past decade, armed conflict has killed 2 million children, disabled 4-5 million, left 12 million homeless, and orphaned more than 1 million.

Labor: There are approximately 246 million child laborers worldwide.

Syria: Over 4 million people, half under 18, have now fled the crisis in Syria, making it the largest exodus from a single conflict in a generation and placing humanitarian systems under increasing financial strain in their effort to provide help.
---
HELP MAKE HUMAN RIGHTS A REALITY
Join the international human rights movement by becoming a member of United for Human Rights. UHR assists individuals, educators, organizations and governmental bodies in all parts of the world to raise awareness of the Universal Declaration of Human Rights.