NEWS
‣
MAKING HUMAN RIGHTS A GLOBAL REALITY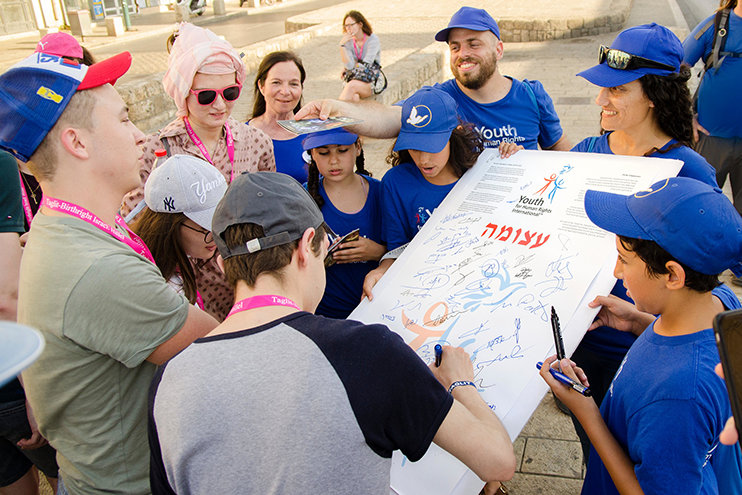 The Youth for Human Rights Israel team seek to tackle the age-old conundrum of bringing harmony to the numerous ethnic and religious groups that make up their nation.
read more >>
---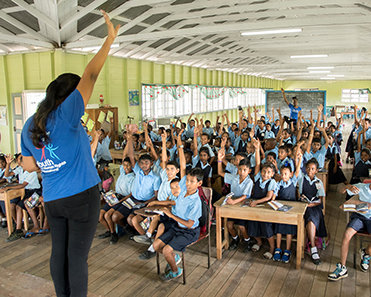 The YHR Guyana chapter is tackling domestic violence at its roots, using human rights education and awareness to change the mindset of the country's citizens.
read more >>
---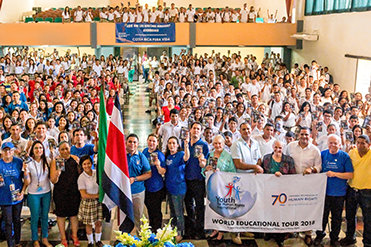 The 15th annual Youth for Human Rights World Educational Tour travels 35,058 miles through seven countries.
read more >>
---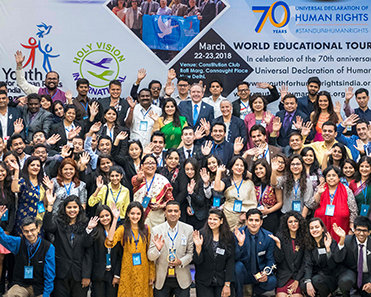 Youth from across four different regions of the planet gather for Human Rights Summits.
read more >>
---
FACTS
WHAT A YEAR CAN BRING
This year, Youth for Human Rights and United for Human Rights continued reaching farther and wider.
26,656
ORDERS
have been fulfilled for materials, including Education Packages, information kits and booklets
4,566
EDUCATION PACKAGE
orders fulfilled to schools in the past year
1,017,191
BOOKLETS
educating others on their 30 inalienable rights distributed this year
3,013
EVENTS
held across the world including petition drives, parades, concerts, fairs and school seminars
4,357,888
VISITORS
---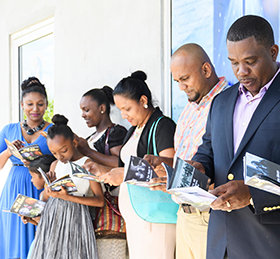 PROTECT HUMAN RIGHTS
Join the international human rights movement by becoming a member of United for Human Rights. UHR assists individuals, educators, organizations and governmental bodies in all parts of the world to raise awareness of the Universal Declaration of Human Rights.
DOWNLOAD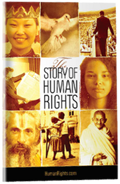 The Story of Human Rights booklet
A basic introduction to human rights, this booklet outlines their development through history, up to the present day. It also introduces the world's most important human rights documents and includes the full text of the Universal Declaration of Human Rights.