NEWS
‣
MAKING HUMAN RIGHTS A GLOBAL REALITY
BRINGING UNDERSTANDING AND PEACE THROUGH HUMAN RIGHTS IN ISRAEL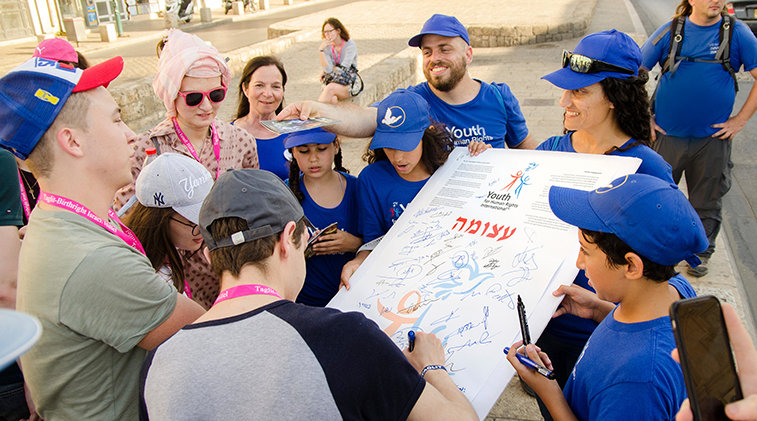 The Youth for Human Rights Israel team seek to tackle the age-old conundrum of bringing harmony to the numerous ethnic and religious groups that make up their nation.
Israel, a fusion of cultures, languages and traditions, was built by immigrants from a multitude of ethnicities. While its population may be 75 percent Jewish, even they were originally immigrants from across the world. Add the Arab population, the Samaritans, the Christians, the Bedouin tribes, the Druze, etc., and now a wave of African immigrants, and to call Israel a melting pot would be an understatement.
Numerous Israeli Supreme Court rulings to protect the rights of these diverse groups incorporate the UN Universal Declaration of Human Rights (UDHR) into their country's laws. But it is the knowledge and application of the UDHR's 30 articles that are key to creating peace amongst this nation's diverse members. The awareness of this fact led YHR Israel, helmed by David Kritsun and Orna Bloom, to take on the task of reaching all inhabitants of Israel with the UDHR.
Armed with YHR and UHR materials in Hebrew and Arabic, they reached across Israel and across boundaries with seminars to every branch imaginable. This included to Arabic youth at the Fureidis Youth Center in an Arabic town in northern Israel. The Director of the center noted, "These kids come from a hard life, so it's good that they know their human rights, so they can protect them."
More human rights education delivery was done to Palestinian workers in the Zorganika date field on the Israel-Jordan border. Then there is the Shevah-Mofet High School in Tel Aviv which serves mostly Israeli-Russian students, children of immigrants from the former Soviet Union. An event was held on International Human Rights Day with attendees a meld of Druze, Christian, Muslim and Jewish faiths. There are the seminars at the Eritrean Women's Community Center, the seminars to the Sudanese immigrant community and those to the Bedouin community in Abu Tlul, a township in southern Israel.
YHR also carries out petition-signing events with a petition that teaching the UDHR's articles become a mandatory part of the education system. These petition drives take YHR Israel to the flea market in Jaffa, one of the oldest parts of Tel Aviv, and on Rothschild Boulevard, one of Tel Aviv's principal streets.
YHR Israel knew they were making an impact when the East Jerusalem Municipality Education Department gave the green light to train their teachers to deliver to more than 80,000 kids. Delivery started immediately.
---
TAKING ACTION
Form a Human Rights Chapter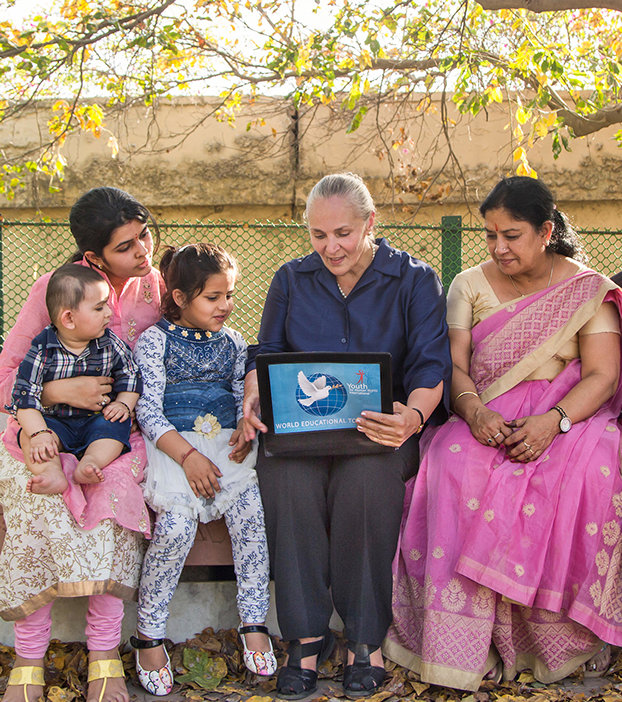 United for Human Rights depends on volunteers and chapters across the globe to achieve its purpose. We therefore invite you to form a chapter by taking these actions:
Getting together other individuals who want to join you.
Ordering the United for Human Rights (UHR) materials you need on humanrights.com or Youth for Human Rights (YHR) materials at youthforhumanrights.org.
Start delivering seminars, hold petition drives and other activities using the UHR and YHR materials.
Let us know that you want to form a chapter and attach the photos of your activities.
For inspiration and to learn more about YHRI's President Dr. Mary Shuttleworth, watch scientology.tv. As a child growing up in apartheid in South Africa, she witnessed rampant human rights abuses, inspiring her to form YHRI.
---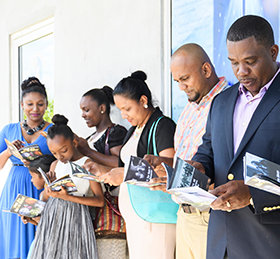 PROTECT HUMAN RIGHTS
Join the international human rights movement by becoming a member of United for Human Rights. UHR assists individuals, educators, organizations and governmental bodies in all parts of the world to raise awareness of the Universal Declaration of Human Rights.