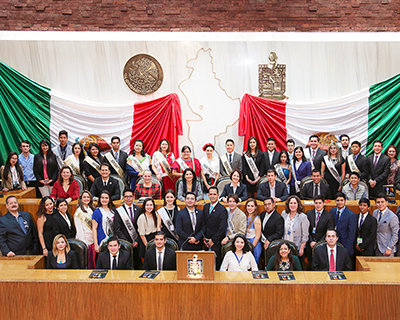 Youth advocates, government officials and experts come together to promote human rights education as the way to create a world of tolerance and peace.
read more »
---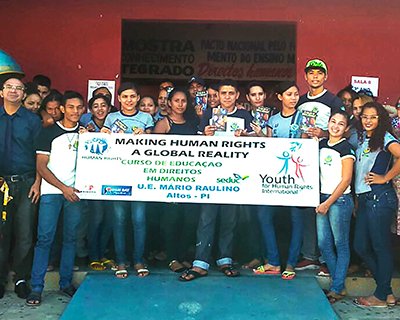 Teacher Raimundo Sousa starts at his home school, but intends to uplift the entire country with human rights.
read more »
---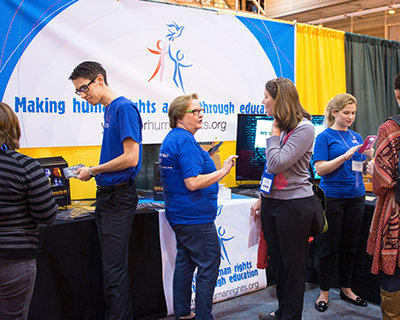 Charged with preparing students to be citizens of a diverse democracy, social studies teachers rely on United for Human Rights.
read more »
---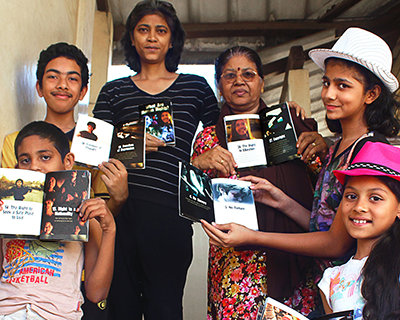 ---
FACTS
THE REAL STATE OF CHILDREN'S RIGHTS
Children are our future, yet their rights are violated across the globe. Here's the breakdown:

300,000
CHILDREN UNDER 18
are exploited as child soldiers across the world.

16,000
CHILDREN
die every day, the majority from preventable or treatable causes.

246
MILLION
children worldwide are forced into hard, sometimes dangerous labor.

230
MILLION
children under the age of five are never officially registered and therefore lack the rights of ordinary citizens.

100
MILLION
children worldwide are not in school and not given the opportunity to have an education.
---
WE NEED YOUR HELP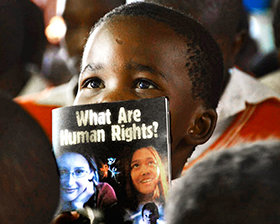 Help make human rights a reality. Join the international human rights movement by becoming a member of United for Human Rights (UHR). Assist individuals, educators, organizations and governmental bodies in all parts of the world to raise awareness of the Universal Declaration of Human Rights adopted by member nations of the United Nations in 1948. More than 60 years after that agreement, its promise is far from fulfilled.
DOWNLOAD
The Story of Human Rights booklet
A basic introduction to human rights, this booklet outlines their development through history, up to the present day. It also introduces the world's most important human rights documents and includes the full text of the Universal Declaration of Human Rights.