YOUTH FOR HUMAN RIGHTS LATIN AMERICA SUMMIT HOSTED IN STATE CAPITOL OF NUEVO LEÓN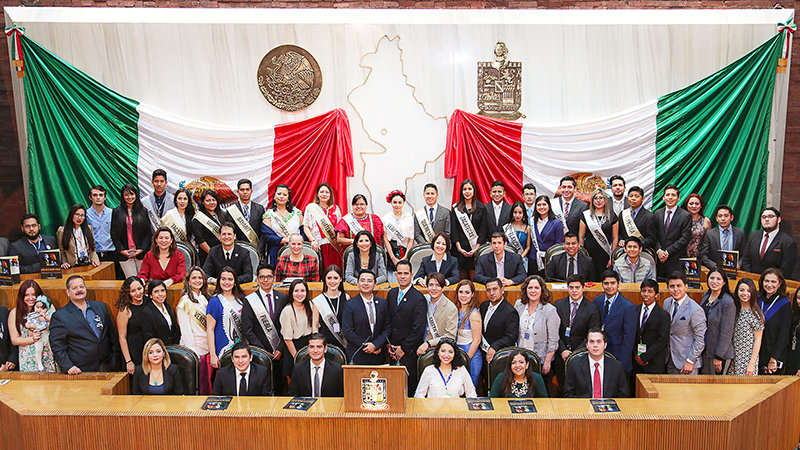 Youth advocates, government officials and experts come together to promote human rights education as the way to create a world of tolerance and peace.
Youth for Human Rights International's (YHRI's) 23 diverse chapters across six Latin American countries all have one common goal—making human rights a reality.
For whether the injustice is extra-judicial executions in Colombia, the jailing of the innocent in Peru or government corruption in Panama, Youth for Human Rights maintains that human rights education is the long-range solution.
To signify this and unite to bring change, the foundation held its second annual Youth for Human Rights Regional Summit in March of 2016, in Monterrey, Mexico, the capital of Nuevo León. Seventeen youth delegates from across Mexico, Guatemala, Costa Rica, Ecuador and Venezuela came together for the three-day event to collaborate and train.
Juán Carlos Cantú, Founder and President of Youth for Human Rights (YHR) Nuevo León, the first YHR chapter in the country outside of Mexico City, led the summit. Within 48 hours after learning of the program in 2012 from the Mayor of San Miguel de Allende, Cantú had delivered human rights seminars to more than 190 people.
Held in the Nuevo León state capitol building, the regional summit was co-sponsored by State Representative Patricia Salazar, who in her keynote address declared that crime prevention begins with education in the Universal Declaration of Human Rights.
Other officials participating in the summit included Ms. Catalina Rivera, President of the Nuevo León Human Rights Commission, Mr. Arturo Ramirez, General Director of Youth for Monterrey and Mr. Alejandro González, Judicial Director for Mexico's Congressional Center of Legislative Studies.
The summit was part of the annual Youth for Human Rights International World Educational Tour, led by YHRI President Dr. Mary Shuttleworth through Africa, Asia and Latin America.
Each youth delegate at the summit presented an annual report of his regional accomplishments—everything from delivering lectures to students, judges, police and military to administering train-the-trainer seminars, petition drives and booklet distribution. Presentations were followed by workshops to build skill and expand efforts in the coming year. "A new level of awareness was created," said Cantú. "There is a long way to go and we can be part of making a better world through respect, knowledge and the dissemination of human rights."
---
TAKING ACTION
Bringing Human Rights To The Multitudes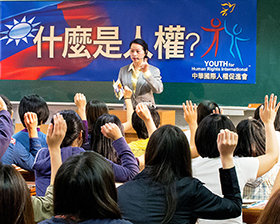 United for Human Rights and its youth arm, Youth for Human Rights International, reach out to individuals of every race, culture and creed with their empowering educational tools made available at no cost.
In the last year alone, more than 370,000 What Are Human Rights? and The Story of Human Rights booklets have been distributed around the world.
United for Human Rights has provided free educational materials to individuals from 230 countries and territories around the world.
---
WE NEED YOUR HELP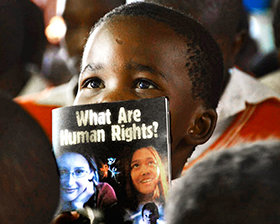 Help make human rights a reality. Join the international human rights movement by becoming a member of United for Human Rights (UHR). Assist individuals, educators, organizations and governmental bodies in all parts of the world to raise awareness of the Universal Declaration of Human Rights adopted by member nations of the United Nations in 1948. More than 60 years after that agreement, its promise is far from fulfilled.