NEWS
‣
MAKING HUMAN RIGHTS A GLOBAL REALITY
YOUTH FOR HUMAN RIGHTS SPOTLIGHTED IN ATLANTA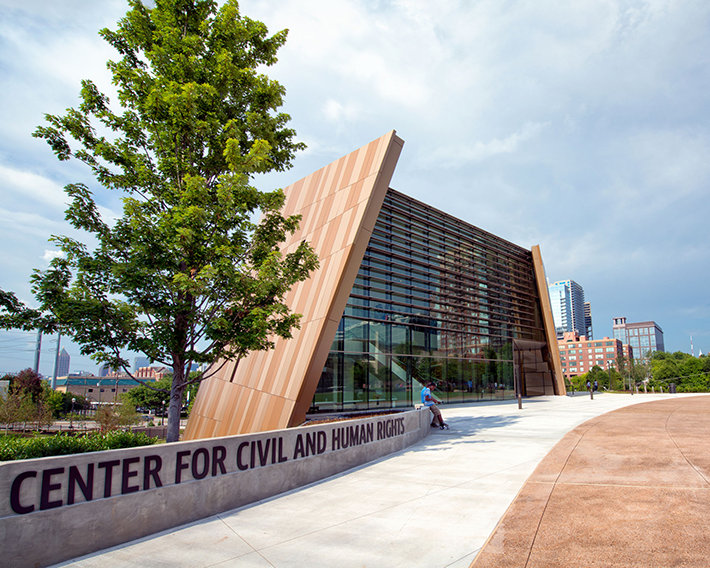 Youth for Human Rights program plays an important role in Atlanta's legacy of freedom.
In Atlanta, Georgia, the heart of the South and the historic soul of the civil rights movement, Congressman John Lewis' office conducted a Youth March for Peace this past spring.
The purpose of the march was to bring young people together in a celebration of fundamental freedoms that span all races, cultures and creeds.
Accordingly, when Rep. Lewis' Community Outreach Director was introduced to Youth for Human Rights by Atlanta chapter leader Deb MacKay, he saw a perfect opportunity to integrate the program into the march.
Quickly becoming a core member of the march's planning committee, MacKay organized a group of young children to participate, carrying placards bearing simplified versions of the 30 articles of the United Nations Declaration on Human Rights.
"It was deeply moving to lead the Youth March for Peace and join young people working to build the beloved community," said Congressman John Lewis.
Not far from the march route stands the National Center for Civil and Human Rights, which has made Youth for Human Rights International (YHRI) a permanent fixture in downtown Atlanta.
In alignment with the center's mission—to empower people to take the protection of every human's rights personally—it has devoted a large screen in its museum exhibit to YHRI's The Story of Human Rights.
---
WE

really

WANT TO HEAR FROM YOU
Teachers have found the Youth for Human Rights (YHR) Education Package an empowering, eye-opening tool for their students. Here is what some North American educators say.
LANGUAGE ARTS TEACHER, INDIANA
"The video was fantastic, as was the booklet's explanation of each right in the Universal Declaration of Human Rights. Student's responses consisted primarily of surprise; they simply had no idea these rights existed. It was encouraging to see how they applied the knowledge they gained to the Holocaust unit we were covering. Thanks again for your contribution to my class! I cannot wait to use it even more next year!"
ELEMENTARY SCHOOLTEACHER, BRITISH COLUMBIA
"The students and I felt that these videos were incredibly powerful and well put together. I think reading the human rights is one thing, but to see them as they have been put together in these videos makes them better understood."
MIDDLE SCHOOLTEACHER, MANITOBA
"The lesson plans are a fantastic way to enlighten my students. They were shocked at the injustice in our community and around the world. They stood up to bullies and reported incidents that occurred."
TEACHER & ARTS COORDINATOR, NORTH CAROLINA
"The students loved the lessons and were excited to reference them throughout the year without prompting. Even when they were at a loss for which [human right] they meant, they would scan the room to search for the posters that matched what they wanted to use in their conversation. Our whole group felt proud in introducing their families to the concepts, and parents reported that they were frequently discussing human rights at home."
---
DONATE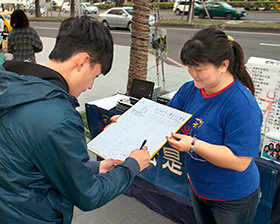 Support Youth for Human Rights and help protect young lives from human rights abuse. Your contributions enable us to make our educational materials available free of charge to schools, youth organizations and other groups and individuals. Your support helps empower people with the facts they need to live happy, secure lives.