NEWS
‣
MAKING HUMAN RIGHTS A GLOBAL REALITY
RADIO EMPOWERS INDIAN YOUTH TO BRING SOCIAL CHANGE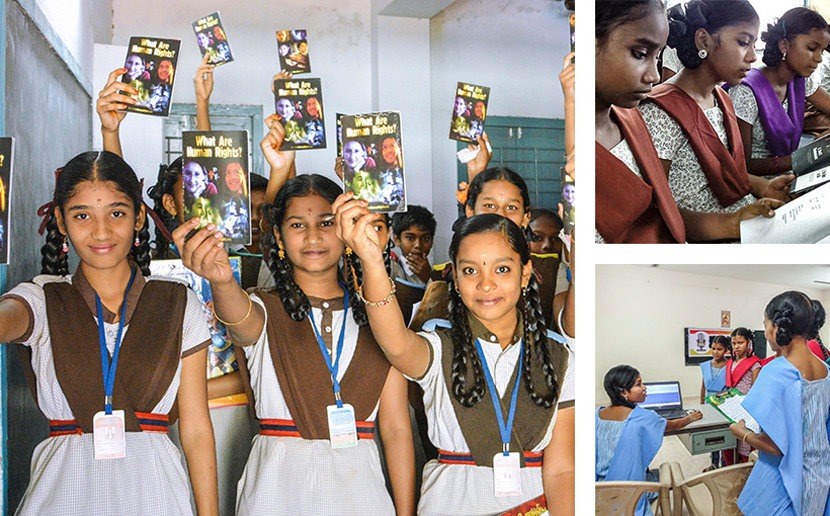 Indian youth are learning human rights through innovative online radio programs, not as listeners but as content producers, creating and sharing their voices with the world.
Radio is the most accessible medium in the world, even among disadvantaged groups. As two in five people in the least-developed countries are illiterate, radio provides an effective platform for human rights education to those most in need. And if current trends continue, it will be youth who are the teachers.
UNESCO, on World Radio Day 2015, advocated radio by youth for youth. "Radio is a medium for the future. It has a duty to include young people, not just as listeners but as active producers and creators of content."
Innovative educators and NGOs heeded this call by flipping the mic and giving young people the opportunity to write and produce their own radio programs.
Aruna Gali, a humanitarian and digital publisher in India, developed "School Radio," a radio station by youth and for youth.
"It provides an opportunity to showcase their skills, knowledge and creativity to the world," says Gali. She found that such youth empowerment formed a natural partnership with human rights education and is using her platform to bring the 30 Articles of the Universal Declaration of Human Rights to schools and colleges throughout the state of Andhra Pradesh.
"Children are able to understand their rights and responsibility and create a better world."
Students develop content on their own. She gives them What Are Human Rights? booklets and they create human rights talk shows and programs. They tackle real issues of education, the environment, children's rights and gender equality, and propose feasible solutions.
"In the process of radio production, the youth become conscious of social issues and become responsible citizens," says Gali. Already, the program is running in 20 schools and colleges across eight cities of Andhra Pradesh. "It's only the beginning," she promises. "Children are able to understand their rights and responsibility and create a better world."
---
FACTS
FREEDOM OF THE RADIO
Here's how far the power of radio can reach for human rights awareness and education.
51,000
RADIO STATIONS
operating worldwide.
OVER 1/2
OF THE WORLD
listens to the radio every day.
75%
OF HOUSEHOLDS
in developing countries have access to radio.
1/5th
OF YOUNG ADULTS
listen to radio news and they are 25% more likely to listen to the radio online.
2,850%
INCREASE
in online radio revenue in 10 years.
---
DONATE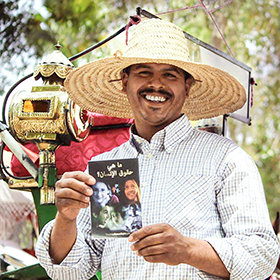 Join the international human rights movement by becoming a member of United for Human Rights. UHR assists individuals, educators, organizations and governmental bodies in all parts of the world to raise awareness of the Universal Declaration of Human Rights.